Epic Journeys:
SNUBA, SCUBA
and more!

Snorkeling
Undersea wonders
500 species of fish
Colorful creatures
Snorkeling tours
Fun for the family!
SNUBA®
Go beyond snorkeling
Safe underwater fun
No heavy equipment
Amazing coral reefs
Schools of fish!
SCUBA
Explore the Keys
Amazing coral reefs
Guided tours
Certification required
We provide the gear
Dive Training
Learn how to dive
Discounted Packages
Divemaster training
PADI Rescue Diver
First Responder

SNUBA® of Key West SNUBA® Tour 2.5 to 4 Hour Key West SNUBA® Diving Experience
Our 47 ft. luxury power catamaran, named Good Times, gives you a fast and comfortable way to get to the dive site in a small group. It is equipped with luxury cushion seating, a large bathroom with running water, sun and shade areas, and a fresh water rinse.
Personal guided tour
Complimentary bottled water
Plush cushion seating
Refreshing fresh water rinse
Ride of the most comfortable power catamarans in the Keys
All instruction and equipment
Snuba® Diving, Scuba Diving and Snorkeling adventures in the exotic coral reefs of Key West! Our daily charters and trips allow you to learn how to Snuba and Scuba in the pristine waters of Key West while you're surrounded by tropical fish.

If you want to go beyond snorkeling and experience the world's underwater beauty in the safest and easiest way possible, try SNUBA®. No dive certification required.

With SNUBA® you can breathe easily underwater without wearing heavy, restrictive dive gear. Discover incredible coral formations and schools of tropical fish as you glide effortlessly under the surface.

SNUBA® is safe family fun, and it's easy to learn. No prior diving or snorkeling experience is required and the minimum age is 8 years old. After a 15-20 minute orientation during your sail out to the dive site, your professionally trained SNUBA® guide will personally take you on an underwater tour of the beautiful marine environment.

SNUBA® of Key West has been in operation since 1999. SNUBA® of Key West services several major cruise lines including Carnival Cruise Lines, Royal Caribbean Cruise Lines, Celebrity Cruise Lines and Disney Cruise Lines.
Cocktail Cruise, Corporate Events Cruise, Party Cruise in Key West
Providing 5-star service to our guests
The Key West Cocktail Cruise is widely regarded as the premier Craft Cocktail cruise in the Florida Keys. We can assure you that your sunset sailing cruise will be an extraordinary experience that you will remember for the rest of your life.
Our menu will dazzle you with California wines from Napa and Sonoma valleys, local South Florida brewed craft beers, and unlimited top shelf, premium Craft Cocktails. Topped off by some amazing island music to set the mood as you are basking in the unique ambience of the Florida Keys.
The crew that will serve you during the cocktail cruise is comprised of some of the most well-known, highly regarded hospitality industry professionals in Key West. Sunset sailing is an absolute pleasure when you receive this level of service, and our sunset wine cruise is surprisingly affordable.
Weddings
and Special Events
Bachelor / Bachelorette Parties


Corporate Events and Excursions
EXPLORE!
WITH CUSTOM CHARTERS & EXCURSIONS IN KEY WEST
The Key West Cocktail Cruise offers customized cruise options every day. We provide our guests an opportunity to enjoy the amazing Key West horizon while featuring an extensive selection of libations and music themes to create lasting memories. We offer both sandbar daytime and nightly sunset options for large or small groups. From bachelorette parties to large corporate or wedding events, we have the perfect vessel and options for the group! Availability is limited and on a first-come, first-serve basis.
Contact us today to book your event and reserve your spot on the Good Times!
SNUBA® Key West has unique features that enhance the comfort & fun of your trip.
Amazing Coral Formations
Swim with Schools of Tropical Fish
No More Free-Diving on a Single Breath
Swim Alongside Colorful Creatures
No Heavy Scuba Gear Needed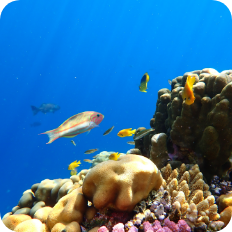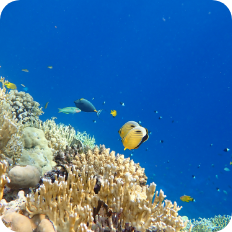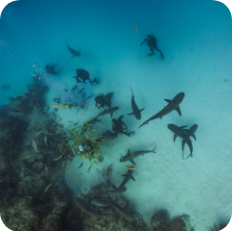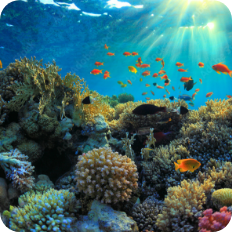 SEE WHAT EVERYONE IS SAYING ABOUT SNUBA®
Amazing, breathtaking, inspiring, captivating and incredibly beautiful
Novices don't need to know how to snorkel to try SNUBA…
An exciting way to experience breathing underwater…
A new way to experience watery depths, it can't be beat.
I had never been snorkeling. Now, as soon as I go home, I'm taking a scuba course!
SNUBA was better than a resort course because it didn't take all day.
SNUBA just may be the best underwater advancement since flippers
BOOK YOUR NEXT ADVENTURE TODAY