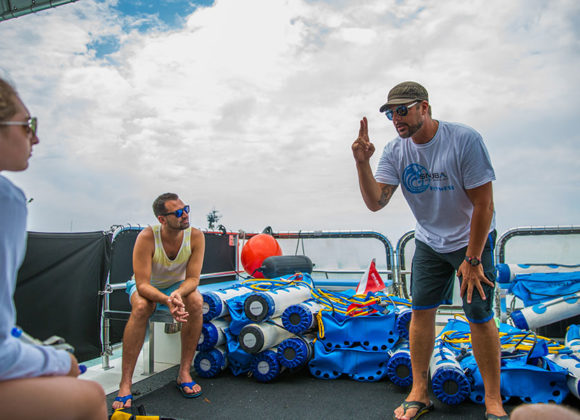 Scuba School for Dive Training and PADI Scuba Diving Certifications in Key West
If you are looking for a scuba school in Key West, you have identified the ideal resource. Our company has been building our reputation in this area since 1999, and we have continually grown as the word about us has spread. Water sports enthusiasts that are fortunate enough to live in the Conch Republic for any length of time should certainly learn how to scuba dive. Key West is one of the premier destinations for underwater exploration in the entire world. You are missing out on a golden opportunity if you never obtain a scuba diving certification so that you can join in on the fun.

A Pastime That Can Become a Career
One of the best things about the scuba diving instruction Key West residents can obtain from our scuba school is the fact that you can take it to many different levels. The world's leading diver education organization is the Professional Association of Diving Instructors (PADI). If you decide to embark on the process, the first step would be to obtain a PADI Open Water Diver certification so that you are free to enjoy all of the undersea wonders of our area.
For many people, this will be enough, because they simply want to be able to enjoy this very enriching pastime. However, if you want to build on your knowledge and your diving skills, our Key West scuba school can provide you with the training you need. People that want to move along the process will receive the scuba diving instruction that is required to obtain an Advanced Open Water Diver Certification.
Once you reach this level, you may want to use your advanced diving abilities to assist others. Our Key West scuba school offers a course that will lead to PADI certification as a bona fide Rescue Diver. There are few if any things that are more gratifying than saving a life, and the advanced scuba diving instruction Key West divers can get from us will give you that ability.
An additional course can allow you to become a certified PADI Divemaster, and there are more advanced teaching certifications that can be pursued. As you can see, the possibilities are extraordinary when you immerse yourself in the scuba diving community.
More Details Coming Soon
Our scuba school is the right choice for anyone that would like to learn scuba diving in Key West. Housing options are available for all courses. More details on our programs offered are coming soon. If you want to obtain more information, we would be glad to answer all your questions. You can send us a message through our contact page, and we can be reached by phone at 305-292-4616.