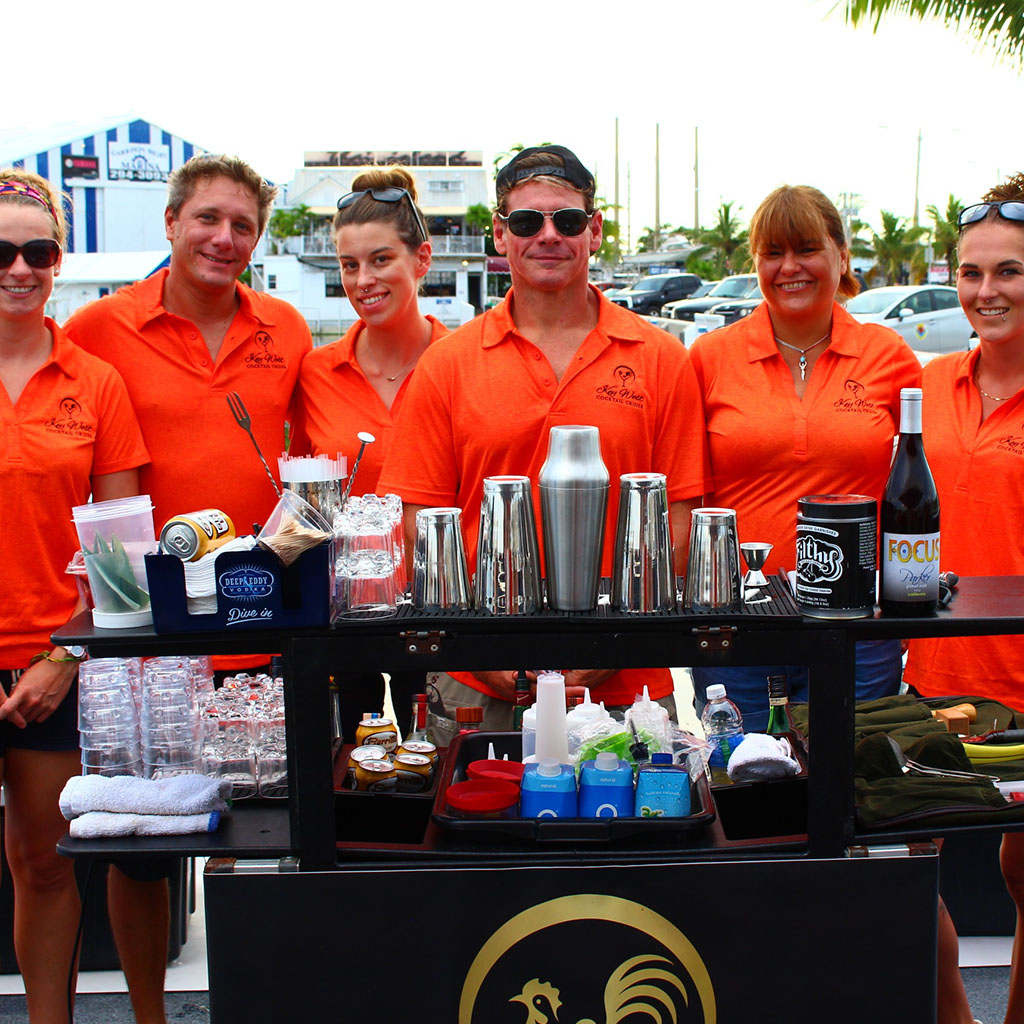 Private Charters and Corporate Parties in Key West
Special celebrations and milestones in life should be honored with grand gestures. Treating yourself, your employees, or your loved ones with a luxury cruise on the sea is a great way to show them how much you care.
Set sail on a private, customized charter with SNUBA Key West. Float into the sunset on a sunset wine cruise or live it up with a daytime booze cruise. SNUBA Key West's hospitality experts will make your special function an unforgettable event that your guests will rave about for years to come. Enjoy Key West the way it was meant to be; on the open sea.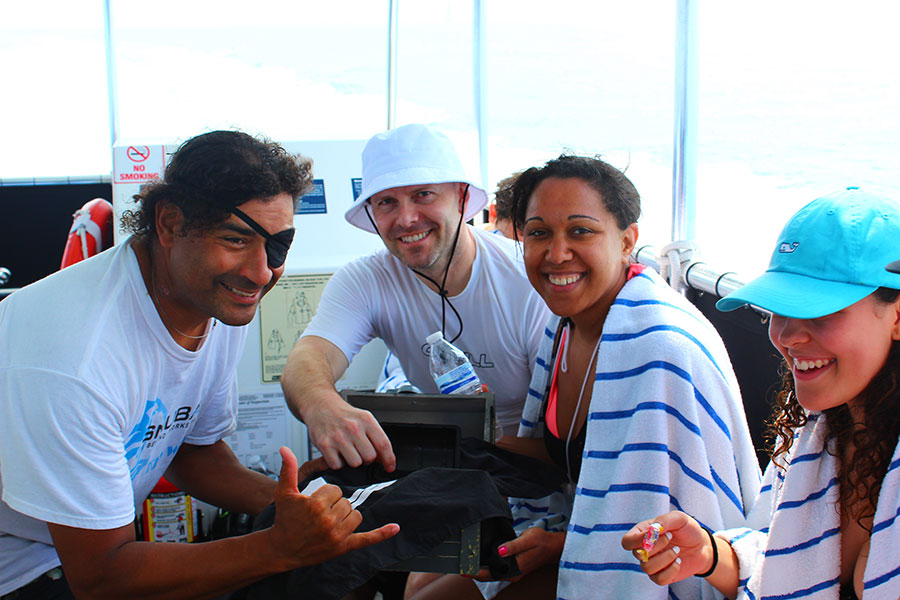 Custom Charters
SNUBA Key West enlists expert caterers and event planners to create customized events that appease your wants and needs. Each detail of your trip is hand-crafted to suit you and your guests onboard. Let our hospitality team know your requirements and let us do the rest.
Combination Tours- Blend luxury and adventure by combining snorkeling and SNUBA tours with sunset wine cruises all aboard the same 47-foot vessel.

Custom Live Entertainment- From live music to top-of-the-line DJs we'll provide you with entertainment that will please your guests.

Hand-Crafted Beverages- Our mixologists provide a broad variety of homemade cocktails and specialty liquors that add a special flair to any custom cruise.
Private Charters
You don't have to compromise when it comes to privatized cruises. Mixing and matching excursions and events is a great way to get the most out of your cruise in Key West. Blend sandbar charters with Dolphin and Eco tours, or Snorkeling tours with ash scattering trips, the possibilities are endless.
SNUBA Key West will help you create specialized events that consider your personal tastes & desires; so you can have it all!  Give us a call at 305-292-4616 to inquire about your custom private excursion through Key West.
Corporate Parties
Showing your employees that they are valued members of your team is a great way to boost morale and increase productivity. There's no better way to show your team that you care than a customized corporate party aboard a private charter. Soak in the beauty of Key West and celebrate your business accomplishments with hand-crafted cocktails. Or enjoy local craft beers and a rich selection of California wines alongside your co-workers and friends. SNUBA Key West will accommodate your group and facilitate an unforgettable experience on the open blue that your employees will gush about for years to come.
LET'S SET SAIL!
BOOK YOUR NEXT PARTY TODAY.