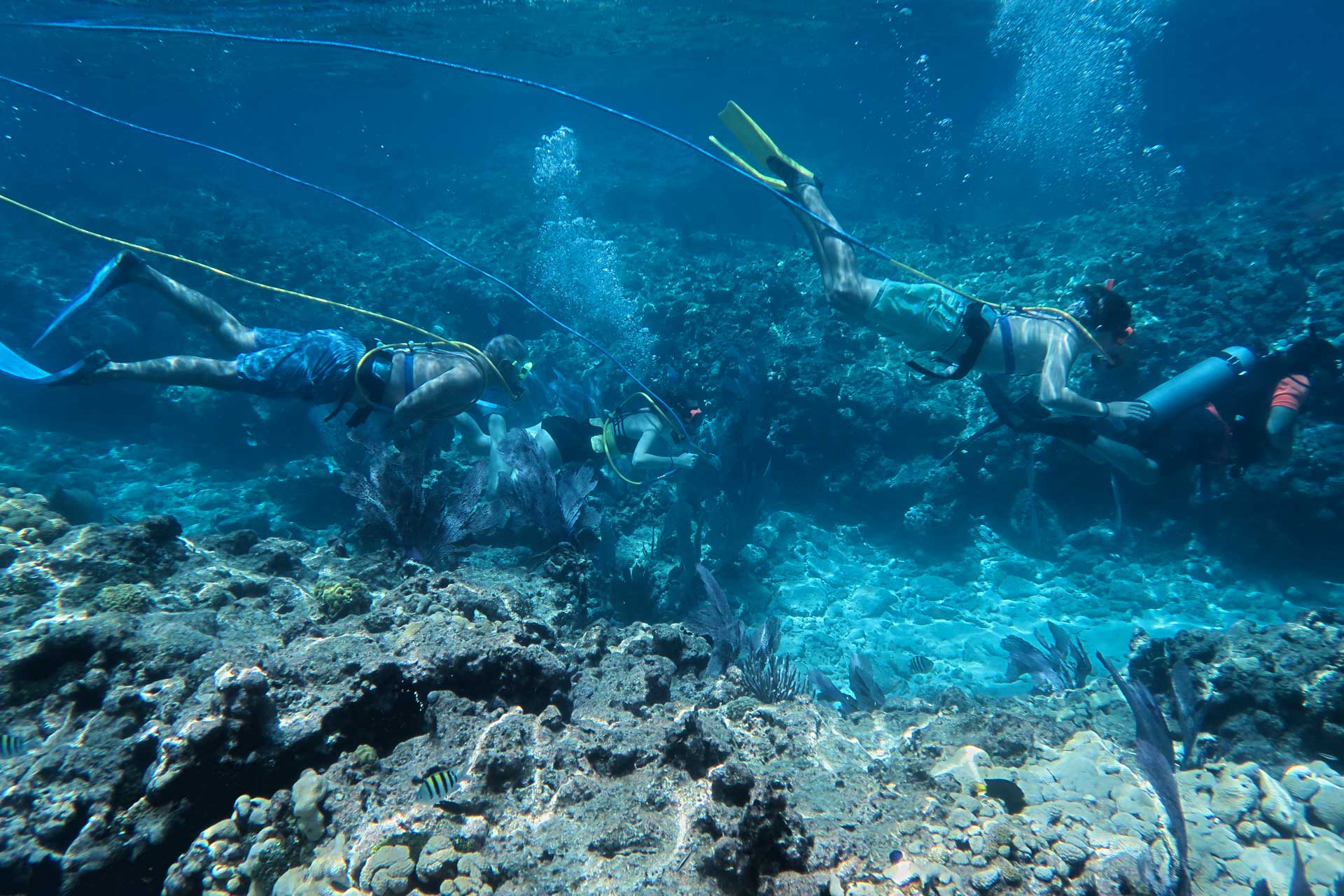 Scuba Diving and Dive Trips in Key West
Key West Excursions to Quench your Adventurous Spirit.
Nearly 95% of the ocean floor is unexplored, making scuba diving the closest you can get to discover a new world. Key West is the ideal location to experience the rich coral reefs and discover for yourself the diverse beauty of the underwater world.
If you are a scuba enthusiast or just an adventurous traveler who wants to try something new, SNUBA Key West can offer you the underwater excursion of your dreams. SNUBA Key West offers a variety of economical underwater tours that include:
Snorkeling
Scuba
SNUBA
Dive Training
Dive Trips
Snorkeling is a great way to get a glimpse of underwater life and can be enjoyable for the whole family. Whatever your age, snorkeling allows you to gaze upon the beauty of the sea and immerse yourself in the radiance of nature. With limited gear and minimum skills required you can hop in the water and get started immediately.
Diving, on the other hand, requires a bit more training. If you are interested in interacting with the underwater world at a more personal and intimate level, diving might be for you. SNUBA Key West offers scuba school training programs for diving that will give you the freedom to explore exotic diving locations all over the world.
SNUBA Key West knows the best diving sites in Key West that are sure to impress even the most experienced divers, including;
Archer Key
Casa Rocks
Cottrell Key
Crawfish Basin
Eastern Dry Rocks
Man Key
Rock Key
San Key
Sigsbee Key
Sigsbee Ledge
Western Sambo
Scuba Diving
SNUBA diving allows adventurers without scuba certifications to enjoy the benefits of scuba diving without heavy tanks holding them down. With less than 20 minutes of instruction, SNUBA divers can start exploring the coral reefs right away.
SNUBA is a blend of scuba and snorkeling that only requires fins, a mask, weights and diving regulators; so you can breathe clean air from the surface while drifting through the underwater world. Long hoses are attached to the surface and are regulated by skilled professionals so safety is not a concern. Not to mentions, SNUBA is permitted for children as young as 8 years old, making it fun for the whole family.
SNUBA Key West is the only SNUBA company licensed to operate in Key West! Call 305-292-4616 to inquire about your SNUBA excursion.
Diving in Key West
SNUBA Key West has provided scuba school programs and certifications since 1999. Learn how to scuba dive on your budget in one of the richest and most diverse underwater environments in the world.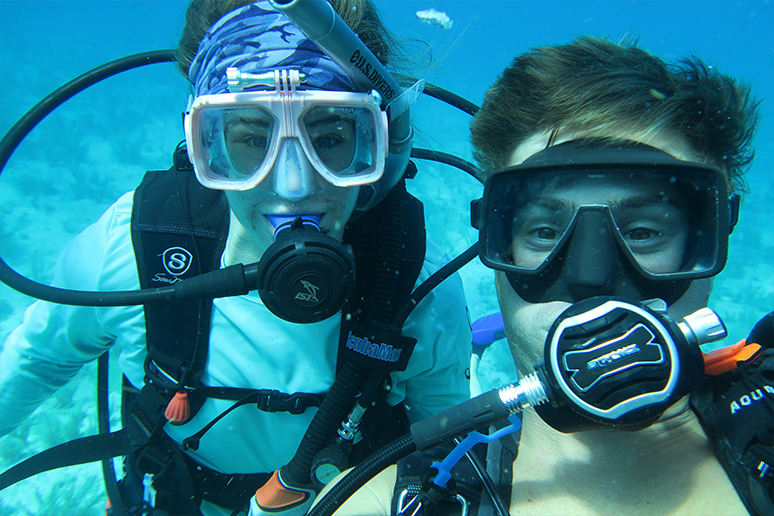 LET'S SET SAIL!
BOOK YOUR NEXT PARTY TODAY.