Coral Restoration Training
Coral reefs have been around for more than 50 million years, yet they could all be gone by the end of this century.
Our mission is to develop and implement effective strategies for protecting and restoring endangered coral reefs while also inspiring, educating, and empowering others to apply these strategies in their coastal communities.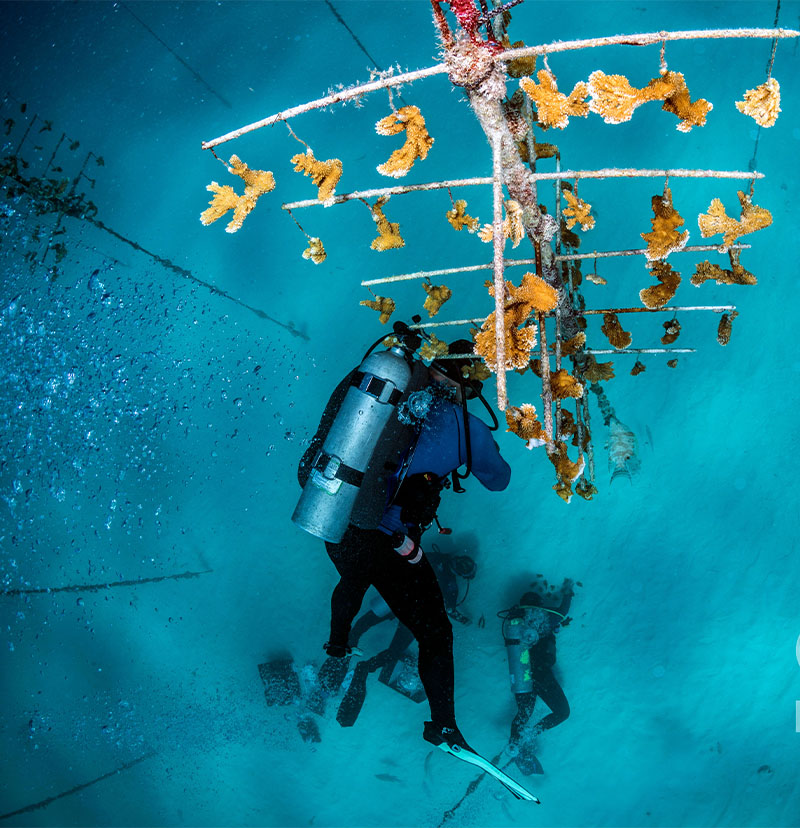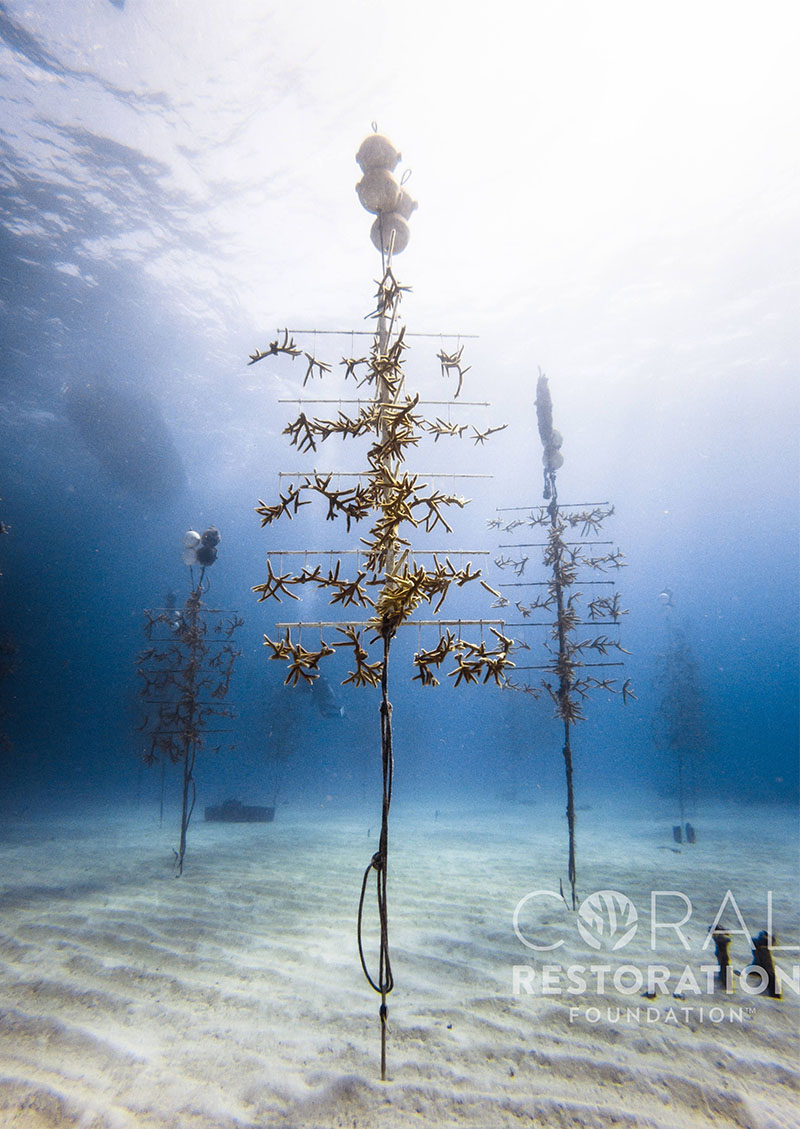 WE ARE ACTIVELY RESTORING CORAL REEFS ON A LARGE SCALE
We grow corals in offshore Coral Tree™ Nurseries, and then outplant them out onto carefully selected sites.
Since 2007, we have now returned more than 120,000 critically endangered staghorn and elkhorn corals back onto the Florida Reef Tract.
Many of these corals have now grown into thriving colonies with the ability to spawn, kick-starting the reefs' natural process of recovery.
OUR APPROACH IS GUIDED BY RESEARCH
Understanding the survivorship of our coral outplants and their impact on the ecosystem is of paramount importance. 
We use traditional research methodologies as well as cutting-edge photomosaic techniques to get a better understanding of the spatial impact of our field work.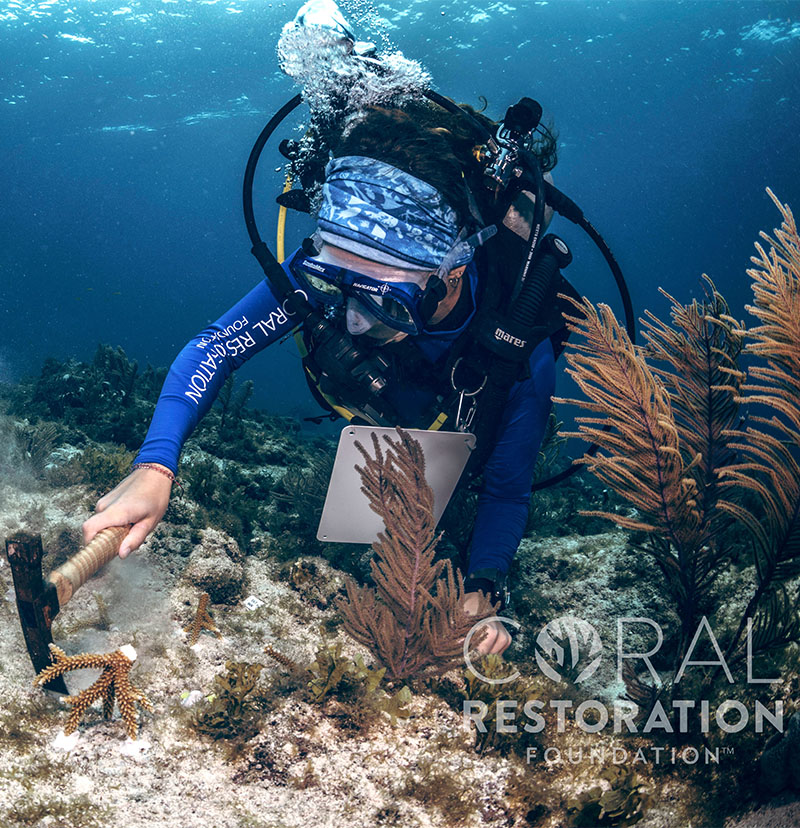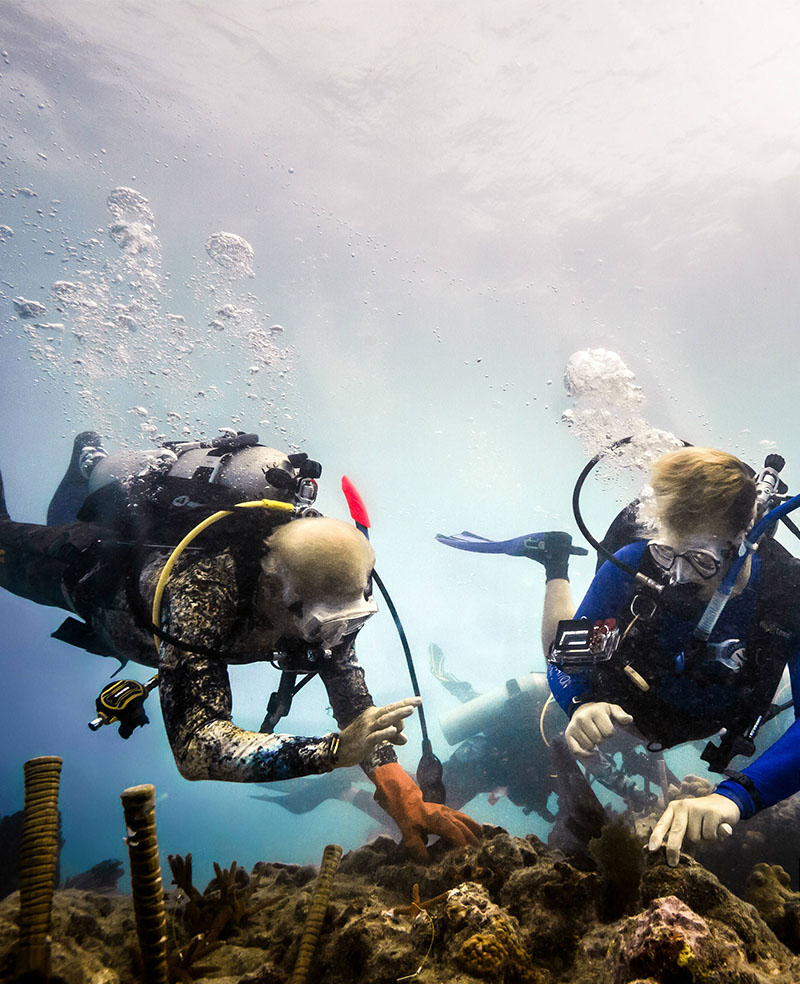 Interns can expect to be challenged, mentored, and inspired, working with a dynamic team that is dedicated to helping them find their focus.
Coral Restoration Foundation™ offers interns a structured learning environment as well as the opportunity to contribute on a professional level to a thriving, world-class non-profit.
We grow and outplant endangered species of coral to restore reef sites to a healthy state. Our innovative methods are cost-effective and scalable.
Planting Staghorn process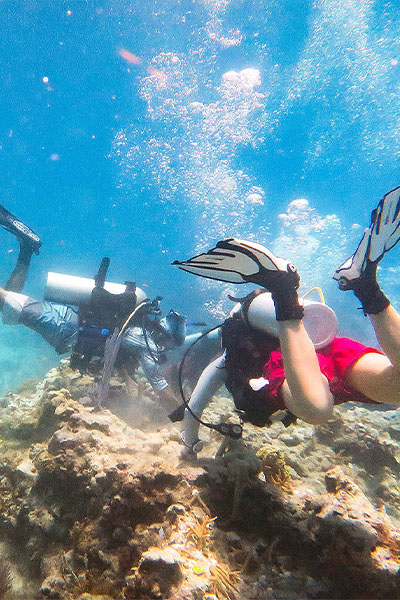 Joining Coral Restoration Foundation™ out on the water during a hands-on, tailored, SCUBA diving or snorkeling program is an experience you will never forget.
Our programs are designed to suit all levels, letting all ocean lovers have a positive impact.
We even offer PADI Coral Restoration Certifications!
Check our calendar below for the latest open programs, or contact our Recreational Dive Program Manager,
Ready to Get Started? Contact us today!
305-292-4616