Coral Reef Snorkeling Key West, FL
Add adventure to your Key West trip with a tropical fish tour from SNUBA Key West. Did you know the Keys have the highest year-round temperatures in the country? Come cool off with a tropical fish tour in the crystal-clear waters around Key West.
This is Key West, and you're here for everything unique that Key West has to offer. Believe us when we say that the coral reefs here are at the perfect depth for your ideal snorkeling adventure. Get up close with the fish and coral in a real-life aquarium.
Tropical Fish Tour on the Key West Barrier Reef
Just off Key West is the Florida Reef Tract. The reef begins in the Dry Tortugas and runs along the length of the Keys. This reef is the only living reef system in the country and a once-in-a-lifetime opportunity to explore a living reef with colorful coral and schools of tropical fish.

A tropical reef is its own ecosystem and rivals tropical rainforests in the amount of diversity. Imagine all the different marine life you'll be able to see on your tropical fish tour. We guarantee you'll see some of the most beautiful fish you've ever seen in all the colors of the rainbow.
Damselfish

Barracuda

Sargent major

Yellow snapper

Jacks

Grouper

Parrotfish

Needlefish

Angelfish 

Butterflyfish
And so much more! You'll feel like you're floating in an aquarium on the Tropical Fish Snorkeling Tour with SNUBA Key West. If you're lucky, you might even see other marine life, including turtles, lobster, rays, eels, nurse sharks, and more. Many past visitors have seen these, and you'll be able to share stories once you're back on deck. You never know what you'll find while coral reef snorkeling in Key West. Our helpful guides know the reefs like the back of their hands and will be able to tell you what's been spotted there before.
Don't be surprised if you see fields of seagrass. These areas are still an essential part of the barrier reef providing food and protected places to young fish, often referred to as nurseries. And certain marine life, such as turtles and manatees, frequent these areas.
Coral Reef Snorkeling Adventure in Key West, FL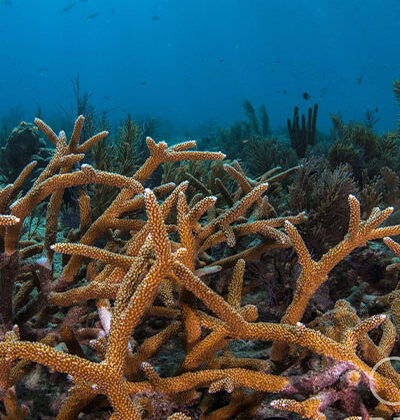 We know you've come to Key West for a unique, tropical vacation. Complete your vacation with a relaxing coral reef snorkeling adventure. Our boat and tropical fish tours are designed for people of all levels.
Boat with easy water access

Full marine head

Cushioned seats

Spacious deck

Smooth ride

Life jackets

Equipment

Freshwater shower
If anyone in your party does not want to go into the water, they can come as a rider or "bubble watcher." We guarantee a day on the water is a great adventure for everyone, and the clear, blue waters off of Key West are a perfect addition to any tropical vacation.
LET'S SET SAIL!
BOOK YOUR NEXT ADVENTURE TODAY