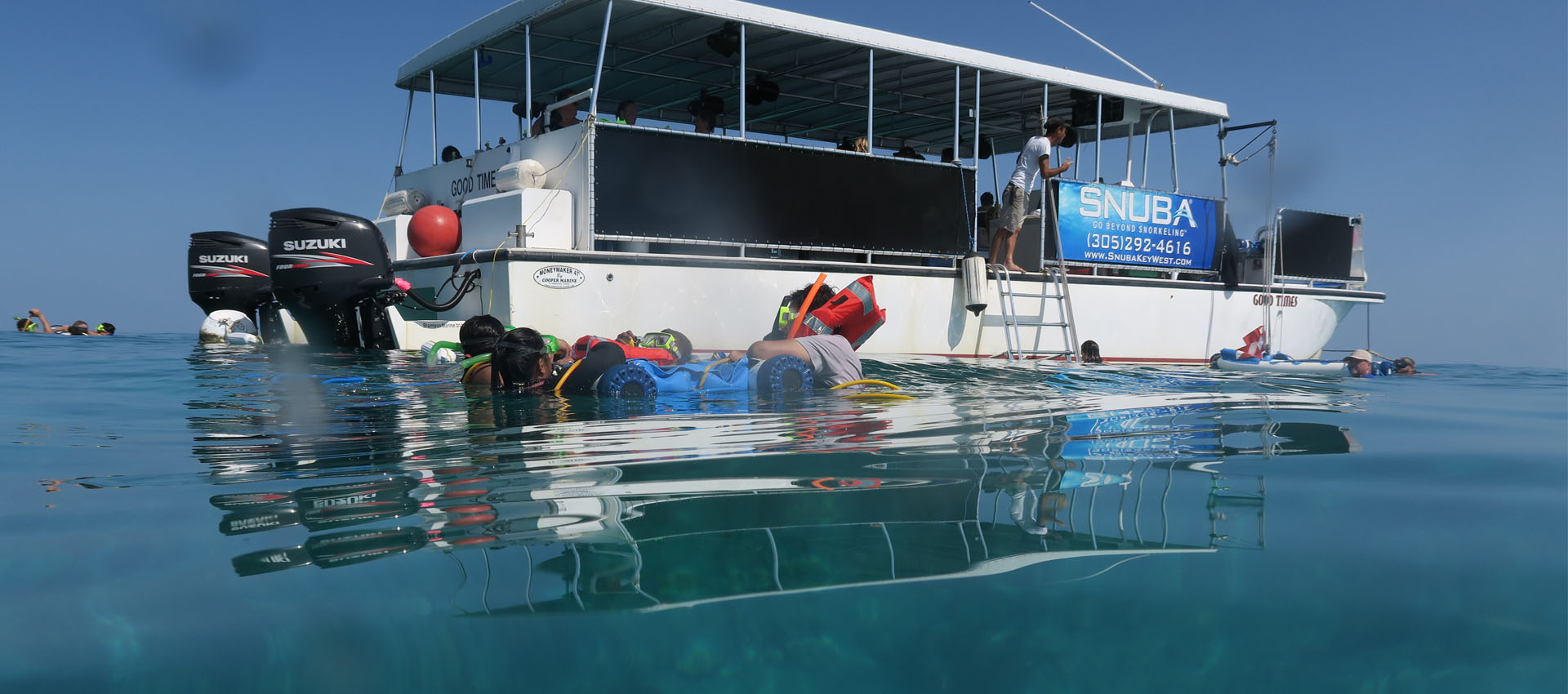 Scuba Diving and Scuba Training at Beautiful Key West
Like a gateway from the Atlantic to the Gulf of Mexico, Key West culture transports visitors from mainstream America to a subtropical paradise. Only four miles long and one mile wide, Key West is jam-packed with activities and entertainment. Its hedonistic way of life is infused with a unique mixture of Cuban and Bahamian culture.
With such an exceptionally spirited society, it was perhaps inevitable that in 1982, Key West facetiously seceded from the United States, proclaiming itself to be the Conch Republic—and even minting its own currency. To this day, Key West International Airport bears a sign welcoming visitors to the Conch Republic, and the Conch Republic flag still flies proudly on the island.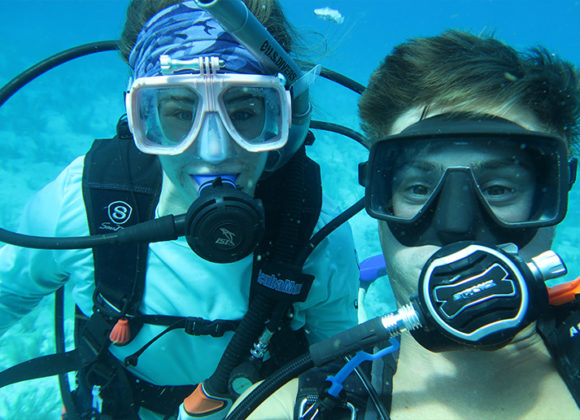 Key West describes itself as "Close to Perfect – Far from Normal," and this slogan is charmingly true. When you travel to this colorful island city, with its dazzling display of art, nightlife, culture, music, and history, it seems only fitting to let loose and go exploring.
If you're up for a Florida Keys adventure, what could be better than diving to the depths of Key West waters to see the mysteries that lie beneath them? SNUBA® Key West, headquartered at the Garrison Bight Marina, is your gateway to the incredible underwater world of the Florida Keys.
When you go scuba diving in Key West, you can take your self-contained underwater breathing apparatus just about anywhere. There are no tether lines to get tangled in. You have the freedom to go deep and explore.
Take advantage of diving in Key West to see a whole new world of sand flats, coral reefs, and vivid aquatic life. The Florida Keys nurture a splendid variety of turtles, such as the spotted hawksbill and the shell-less leatherback. Bottlenose dolphins, West Indian manatees, and other mammals frolic in the warm water. They are joined by stately, intricately patterned French angelfish and flame-finned Bonaire Creole wrasses.
Whether you're a certified beginner or an advanced diver, SNUBA® Key West's experienced crew will lead you on a fantastic scuba trip in Key West. Come with your enthusiasm and proof of scuba certification—we'll provide the equipment you need to create a spectacular Key West scuba diving memory.
When you scuba in Key West with the team at SNUBA® Key West, you'll go on a 3 – 4 hour guided tour. We offer both single and double tank dive trips each day, so you can choose the simplicity of a single tank or the stability of a double-tank setup. Whatever your scuba diving preferences, SNUBA® Key West can cater to them.
If you're interested in more than just a recreational dive, come to SNUBA® Key West for training. We work with all skill levels, from diving novices to licensed rescue divers. Our Divemaster program instructors, certified by the Professional Association of Diving Instructors (PADI), are qualified to train you for PADI professional-level certification.