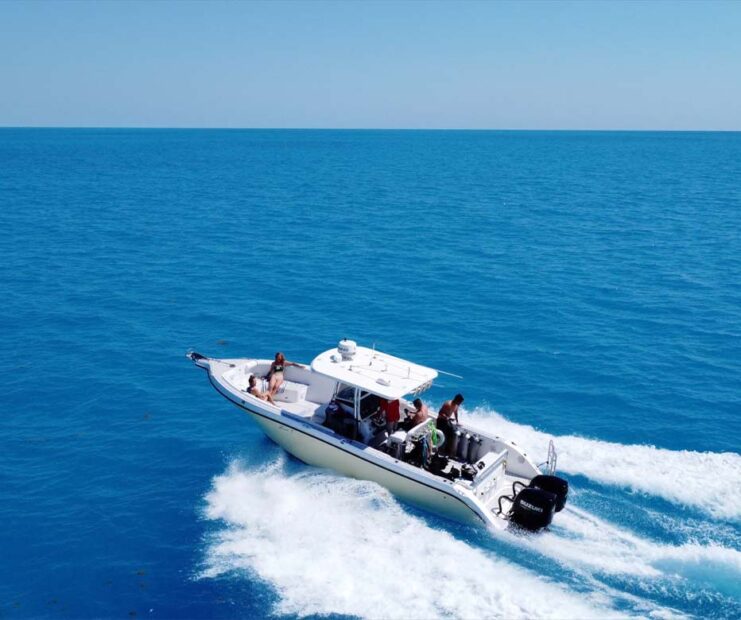 SNUBA Key West's Private Charters, Sandbar, Scuba, SNUBA® – As the sun began to set over the sparkling blue waters of Key West, I set out on a magical private charter that promised to showcase the very best that this stunning location had to offer. With a light breeze in the air and the smell of salt water permeating my senses, I could feel my excitement growing with every passing minute.
As we navigated our way out of the harbor and onto the open seas, I was amazed by the sheer beauty of the surrounding landscape. Tantalizing glimpses of small islands and stunning beaches dotted the horizon, each one more inviting than the last.
As we made our way further out, the boat began to pick up speed, daring me to feel the wind in my hair and the sunshine on my face. The thrill of the ride was exhilarating, and I couldn't help but marvel at the stunning blend of natural beauty and modern technology that surrounded me.
As we came to a stop in a sheltered cove, I was treated to a stunning array of marine life that seemed to leap out of the crystal-clear waters all around us. The vibrant colors and graceful movements of the fish were like nothing I'd ever seen before, reminding me of the importance of preserving our natural resources for generations to come.
From there, we visited several picturesque islands where I was able to immerse myself in the local culture and soak up some of the laid-back, friendly vibes that Key West is known for. As the night drew to a close, I felt grateful for the amazing experiences I had enjoyed on board the boat, and I knew that I would never forget this truly magical voyage.
In conclusion, SNUBA Key West's Private Charters, Sandbar, Scuba, SNUBA® private charter was an unforgettable experience that showcased the natural beauty and rich culture of this stunning location. Whether you're a nature lover, an adventure-seeker, or simply looking for a fun day out, this is definitely an experience not to be missed.