5 reasons to hire boat cruise for graduation parties
Hiring a boat cruise for a graduation party can be a unique and memorable way to celebrate this significant milestone. Snuba Key West is known for its boat cruise in Key West.
Here are five compelling reasons to consider booking a boat cruise for your graduation celebration: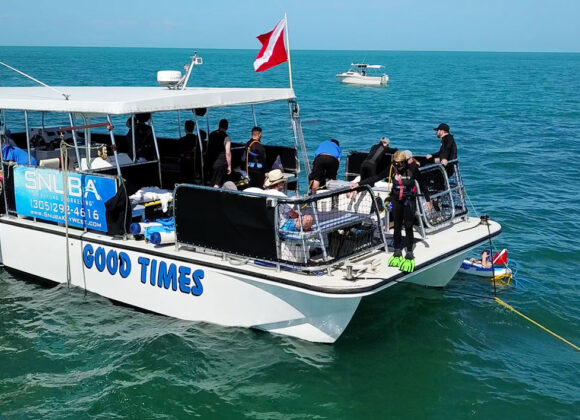 Scenic Views and Ambiance:
Boat cruises often take place on picturesque bodies of water, such as lakes, rivers, or the ocean. This setting provides a stunning backdrop for your graduation party, with beautiful natural scenery, sunsets, and a serene ambiance that can enhance the overall experience.
Exclusive and Private Venue:
Renting a boat for your graduation party offers an exclusive and private venue for you and your guests. You won't have to worry about sharing space with other parties or dealing with overcrowded venues. This privacy allows you to create a more intimate and personalized atmosphere for your celebration.
A boat cruise offers a unique and memorable experience that sets your graduation party apart from traditional gatherings. Your guests will appreciate the novelty of celebrating on the water, creating lasting memories that they'll cherish.
Versatile Entertainment Options:
Many boat cruises come equipped with various entertainment options, such as onboard DJs, dance floors, and even themed parties. You can tailor the entertainment to your preferences, ensuring that your guests have a fantastic time celebrating your graduation.
Hassle-Free Catering and Services:
Most boat cruise companies offer catering services, making it convenient to plan and execute your graduation party. You can choose from a variety of menus to suit your tastes and budget, and the staff can handle all aspects of food and beverage service. This means you can focus on enjoying the party without worrying about logistics.
Overall, hiring a boat cruise for your graduation party can provide a unique and enjoyable experience for you and your guests, offering a scenic backdrop, exclusivity, and a hassle-free way to celebrate this significant achievement in style. Please call us without hesitation.