People often choose snorkeling over diving as it is less troublesome. It doesn't require you to dive into the deep oceans, so even if you don't know swimming you will be fine. For a good coral reef snorkeling experience come to us at SNUBA. We offer the safest and the easiest snorkeling experience with no need for any prior diving experience. For over 20 years we have been providing such services in and around Key West FL and we specialize in scuba diving trips, charters, and excursions. With SNUBA, you will get to see incredible coral formations and a school of tropical fish in the sparkling clear waters. We conduct a 15-20 minute orientation after which your professional guide will take you around the beautiful marine world. Though the required minimum age is 8 years old, our safe diving gears will keep everyone safe underwater.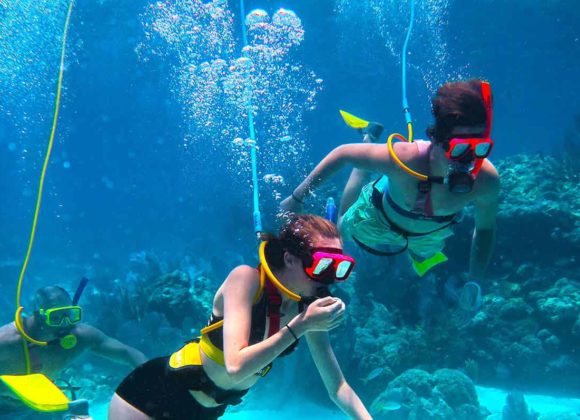 Below we have mentioned 3 crucial equipments involved in coral reef snorkeling. Take a look.
This is a curved plastic tube with the help of which you can breathe without raising your head out of the water. As opposed to the previous models, the modern ones are comfortable and come with more advanced features and are not rigid around the jaws. They have a dry-top which prevents water entry.
This is the most important gear that protects your nose and face and lets you see the underwater world. It is made of tempered glass that gives you a clear view; you can even wear your glasses under it. You can even get some of them customized as per your needs.
Wearing these on your feet will make it easier to swim. The currents underneath sometimes make it difficult to swim if you don't wear the fins. They are lightweight but powerful which makes navigation around the coral reefs much easier.
So, if you want to experience the world underwater, you can get in touch with us on (305) 292-4616.