Do you love adventures and water sports? If you are a "water baby" who loves swimming or surfing, then you will also love snorkeling. It is an experience of a lifetime that you should definitely try once. There are various places to do so but if you are going for it, do it from a place where you can see the coral reef. Key West is one such areas where your snorkeling needs will not be disappointed. We, at Snuba of Key West, can be the right choice for you. We have been established since 1999 and are known for an incredible coral reef snorkeling, scuba diving, and daily charter experiences. We also offer you cruise lines such as the Celebrity Cruise Lines, Disney Cruise Lines, Caribbean Cruise Lines, and so on. We understand that some of you might be scared but we ensure you get the right gear and can glide through the surface easily. We also provide a little orientation session before setting forth. So, if you are interested in a snorkeling like this, you can resort to us.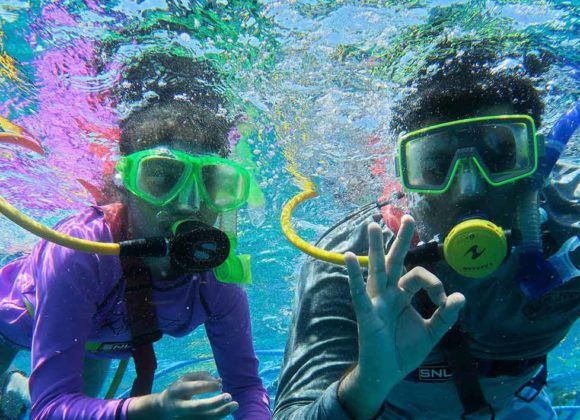 Here, we have put together a few questions to ask a company offering you snorkeling services. Take a look.
What will be the major attractions?
Before you choose a particular company for coral reef snorkeling experience, you must understand if it is worth the experience. So, you should ask for a brief regarding what kind of things you will get to see if you opt for their snorkeling program.
How much will you charge for the coral reef snorkeling?
In order to keep your budget under control, you should realize that it is important to ask the company you are considering for this program to provide you with advance quotes. If it is not within your budget then you will not be able to opt for this.
After getting the answers to this question, if you think we can offer you the greatest coral reef snorkeling experience, then contact us today.