Are you an adrenaline junkie? Do you love water sports? Then, you should try a Snuba adventure at Key West once in your lifetime. Snuba is basically the combination of snorkeling and scuba diving. It is a lot of fun and excitement. You can discover coral reefs and some very fascinating water creatures. If you want to explore these underwater experiences and coral reef tours, then you must find a reliable and established company like ours, at Snuba Key West. We have been established in 1999 and have various cruise lines, thereby enabled to provide you with custom charter tours for bachelor parties, wedding receptions, or corporate events and also some adventure tours involving scuba, snorkeling, and snuba tours. We have smart and well-trained experts with us who can give you a small training as well to make it a safe experience for you.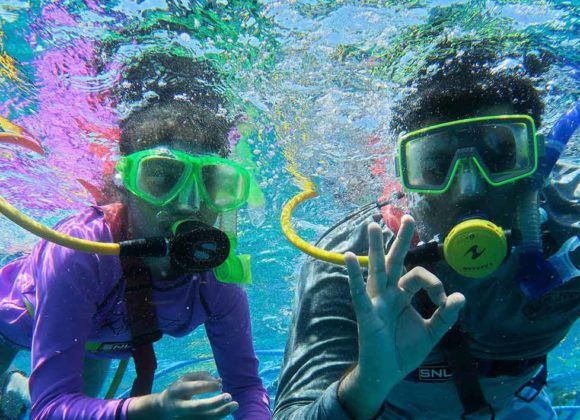 Here, we have put together a list of questions to ask a company before you opt for such fun tours and activities under the water. Take a look.
What is the duration of the tours?
Each underwater tour has a specific agenda and the duration of these tours also different from each other depending on this. So, before you decide which one you would like to try, you need to know how long it will take and whether you have that kind of time or not.
Will there be a guide?
Some of these tours will have a professional accompanying you in case you need help underwater or need to know a few technical facts. So, if you want to embark on such a trip where there be some guidance, you need to ask the company beforehand.
Will you arrange the gear?
In order to do the scuba or the snuba or even snorkeling, you will need special gears. Before going on such tours, you must ask the company if they provide the same or you need to manage on your own.
After asking such questions, if you want to try our tours, book us today.