Are you looking for a place to host a business event? Every year, your employees must look forward to an animal party or a product launch event to further promote your products and services. Every year, you must hold it in a lavish banquet of hotels. Why don't you do something different this year? This will be both memorable for everyone as well as grab the attention of your clients or target audience because of the interesting approach. What you can do is host your corporate events on a cruise. We, at the Snuba Key West, can be the right choice for you. We are an established and reliable company which has been in this field for more than 20 years now. We can provide you with scuba diving, snorkeling, and coral reef adventures along with enjoyable cruise trips across the Key West. We are known for our amazing hospitality, great entertainment package, handcrafted beers, and most importantly, the magnificent view we provide from the cruise. So, if you are thinking of throwing such a party or having any business event, you can rely on us.
Here, we have put together a few queries that you might have about such corporate events on a cruise. Take a look.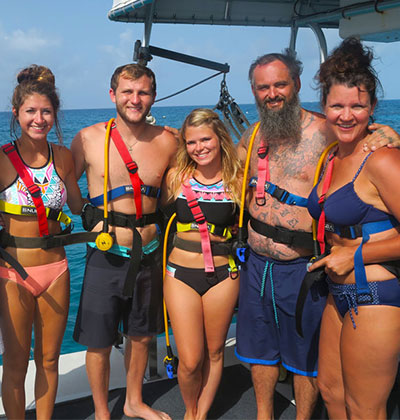 What is the booking procedure?
When you host a corporate event, you have to arrange for your investors, partners, clients, as well as your employees. It will be a huge booking and you have to decide whether you want to take just one part of the cruise or you want to book the whole cruise for your private event. That is why it is better to ask the company about the booking procedure and then make a decision.
What are the charges?
Next, you must ask the company about the charge is so that you can decide if this kind of event is within your budget or not. You can also take quotes from other companies offering such cruise trips so that you can decide which one is most affordable for you.
So, after getting these answers, if you are thinking of choosing us, contact us today.