If you are planning a corporate event for your employees, be it an annual meet, an award function, or any other event, you can come to us at the Snuba. Founded in 1999, we are known for our snorkeling and scuba diving adventures along the pristine waters of Key West, FL. But we can also host your corporate parties on our 47 foot Broad-Deck Catamaran known as The Good Times. Fully equipped with an audio system and a full wet bar, we, at Snuba have a full-service party boat readily available for you. Relaxing on our deck with a drink in your hand can be a great time to bond with your fellow team members. Snuba is also known for customizing any excursions as per the requirements of our customers.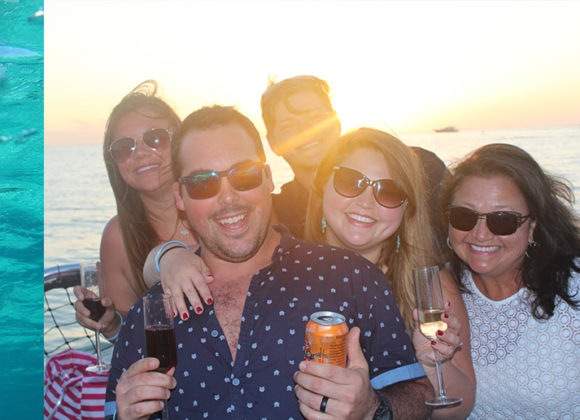 Below we have mentioned the 3 ultimate reasons to host your corporate party on our yacht. Take a look.
Budget Flexibility
Generally, when any company organizes a corporate party they usually have a fund allocated for the purpose. Hence, they would be on the lookout for affordable yacht companies that will be well within their budget. Snuba fits very well within your scope of budget and your event requirements.
Food and Beverages
Our talented culinary team will always be at your disposal to treat your taste buds to some exquisite preparations. For a formal party, they can even prepare a three-course meal with specific seasonal items. We even have a well laid out bar with lightings and built-in displays where our mixologists can shake up quite a few great cocktails.
Top-Notch On-Board Tech
After months of hard work employees generally unwind in these corporate parties. Hence they require a good DJ with great speakers, lights, good food, and maybe a dance floor or a sun pad depending on when the party is held.
So, whenever you want to organize a corporate party for your employees, you can get in touch with us at (305) 395-9796.