Are you thinking of throwing a party for your office? Business houses often have these town halls, conferences, and parties to discuss business, interact with more investors and partners, and acquire more clients. There are also annual party celebrations which take place for every company. If you want to stand out from the rest and do something different, you should throw these corporate parties on the cruise. All you have to do is look for a company that can provide you with a beautiful cruise trip. We, at Snuba West, can be the right solution for you. We are one of the most established and reliable companies which have been in this business for a long time now. We can provide you with all kinds of cruise adventures as well as scuba diving and snorkeling adventures. We are known for our fascinating view from the cruise, beautiful ambiance for the party, and our handcrafted cocktails and amazing food quality. So, if you are based in the Key West, you can opt for us.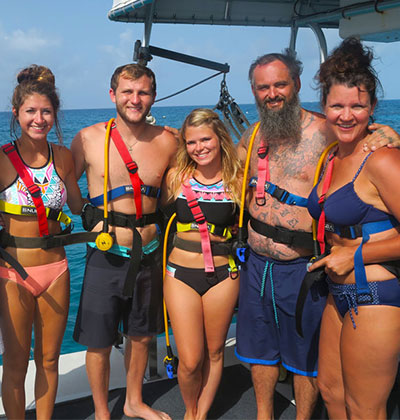 Here, we have put together a few questions to ask the company offering you a cruise for your corporate parties. Take a look.
What are the timings of the cruise?
One of the most important things that you need to ask the company is about the timings of the cruise. You will have to understand if this timing will be suitable for your party and your guests. Accordingly, you can send out the invites and make all the arrangements.
Can you provide a free quote?
If you can get a free quote for the cruise trip, you can decide if throwing this party will be affordable for you or not. That is why you must ask the company to provide you with an estimated rate so that you can match it with your budget before deciding. You can also speak to other vendors and then compare among each other to choose wisely.
So, if you are thinking of choosing us for your corporate parties, contact us now.