Do you want to go to the seaside for your next holiday? Are you looking for new and exciting activities to pursue while you are there? If the answer to the above questions is a yes, then look no further than us, at Snuba Key West. We have been in business for a long time undertaking activities like scuba diving, snorkeling, sunset cruises, and other such relaxing and entertaining pursuits with our customers. We believe that every activity can be done if the right parameters are set and people follow them strictly. Your safety is our priority, whatever be the activity that you pay for. If you are holidaying in Key West, then we are the firm that you should come to.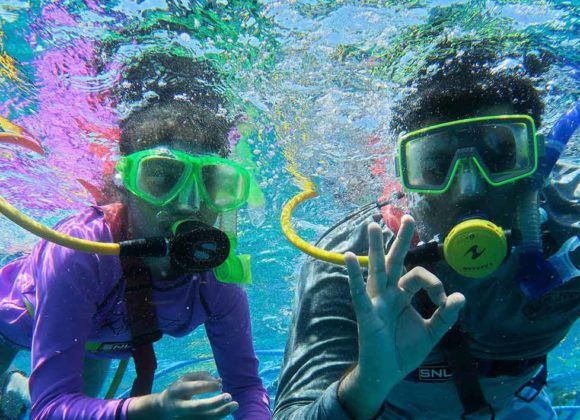 Here, we have put together 3 vital points that you should follow without fail to have a safe and enjoyable experience when going underwater. Take a look.
Firstly, when you express your interest in this activity the agency that provides this service is legally bound to give you information that could make all the difference between life and death. So be sure to learn the signs that they teach you to stay safe underwater.
Do Not Miss Practice Sessions
Secondly, after teaching the signs you will be assigned practice sessions to acclimatize your body with the temperature of the water and the pressure of the current. Try not to miss these sessions since these are conducted for your safety.
Go Under With a Professional
Lastly, unless you are a professional yourself, make sure to undertake this activity with someone by your side that has a license to practice this and take people along. It will be the biggest help should you get into trouble of any sort.
So, if you are thinking of enjoying such a unique and exciting experience without putting yourself or your loved one in trouble then you should get in touch with us without any further delay.