Are you passionate about adventures? When it comes to different kinds of outdoor activities, some people take a liking towards water-based activities. In such a scenario, what you should do is look for a company that can provide you with different kinds of water adventures. One of the most common activities that are popular on the water is scuba diving. It is mesmerizing how it feels to be underwater. We, at Snuba West, can be the right choice for you. We are one of the most established and popular companies for all kinds of adventures. We provide you with exciting scuba diving, snorkeling, and cruise adventures on the Key West. We are known for our amazing hospitality, great entertainment, and our amazing view. So, if you are interested in getting a cruise trip or taking part in scuba diving, you can certainly rely on us without any further hesitation.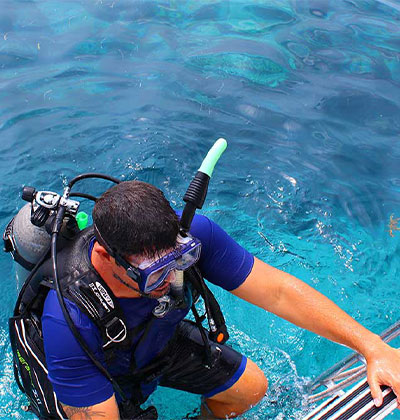 Here, we have put together a few major things to check about your scuba diving adventures before choosing. Take a look.
Not everyone is trained in scuba diving. They might require a certain kind of training. That is why you have to choose a company which has skilled and expert trainers and professionals to help you. It is always better to do such adventures under the guidance of someone than do it all yourself.
The next thing that you have to keep in mind is the amount that the company will charge for this activity. You need to make sure that the company or choosing offers you reasonable rates for these adventures. If required, you should always ask for quotes in advance and then match them with your budget or compare them with others before making a choice.
So, if you are interested in doing the scuba diving adventure from us, contact us today.