Have you ever asked a scuba diver why they dive? They will say that the benefits outweigh the risks. With Snuba, diving has become quite an experience for most of the tourists that visit Key West during peak seasons. Why people prefer us is because of our 20-foot-long air hose that allows our divers to swim at great depth and enjoy the colorful marine life. Even if one has no prior diving experience, at Snuba he will be well guided and provided with proper equipment like masks, weight belts, fins, and air tanks. The people have always trusted us for prolonged experience among the indigenous corals, turtles, and a variety of fish.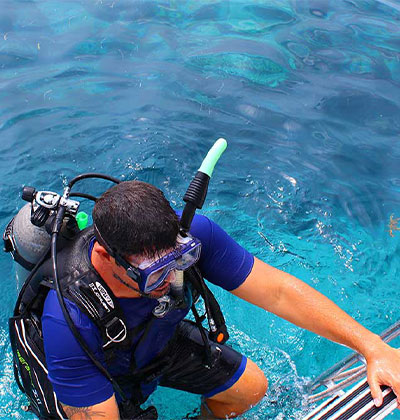 Below we have mentioned the top 3 fundamental advantages of scuba diving. Take a look.
 Learn new skills
One of the greatest advantages of scuba diving is getting an opportunity to gain knowledge and learn a new thing. Generally, to explore the underwater world and become a certified scuba diver one has to go through regular classes to get a proper and safe experience under the water.
 Learn about the world
With 71% of the world covered in water, there is a whole different world underwater. Since most of these places are hardly explored, the possibilities of finding exciting stuff are endless. Scuba diving is not only a physical exercise but can also be quite an enlightening experience in your life.
 Overcome your fear
fear usually limits and prevents one from reaching their full potential. But by taking the leap of faith into the water with the right knowledge, skills training, and practice one can conquer their fear and take part in experiencing the best part of the world.
So, if you are planning to go scuba diving but have apprehensions regarding safety, you can get in touch with us.