Snorkeling is one of the most popular water activities in Florida, especially during the vacation season. But before you head out on your snorkel adventure, let the experts at Snuba guide you through the basic guidelines of this region. Operating since 1999, Snuba is a licensed company that is safe for fun times with family and friends. With our trainers by your side throughout the adventure, you will not need a diving certificate to enjoy the marine life under the sea. As opposed to ancient times, the snorkeling equipment these days is much more efficient which further makes the entire activity much more enjoyable. From children over 8 years of age to adults of all ages can enjoy the wonders beneath the waves at Key West, FL.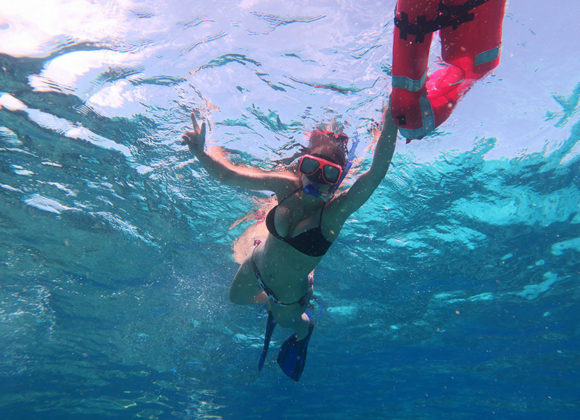 Below we have mentioned a few noteworthy tips to remember when you go for a snorkeling adventure. Take a look.
Get the right equipment
The first thing that you have to make sure of is that you don't get cheap equipment. The snorkeling mask a snorkel and the foot fins should all be good quality pieces of equipment and of the right size, otherwise, water will continuously seep in through the mask.
Learn how to prevent fogging of mask
If your mask fogs up you won't be able to see very well through it. This defeats the very purpose of your snorkeling mask. Make sure to collect defogging gel or baby shampoo which I used in defogging your glasses.
Allow yourself to relax
Snorkeling is known to be a relaxing activity. You should give yourself some time to get used to breathing through a snorkel underwater. If you're not having a good time it is advised to swim back to the shore take a break and go back if you want.
So, if you want any further tips on snorkeling, you can get in touch with us on (305) 292-4616.