Are you going on a vacation to an island or a place close to the sea? Are you wondering what activities you can engage in during your stay? While going swimming in the sea and boating are common activities, one uncommon activity you can do is to snorkel. We, at Snuba Key West, bring to you the experience of this activity in a fun and exciting way. We are one of the most relied upon tour companies in Key West as we ensure the safety of customers before all else. We take special care to not deprive our customers who do not know swimming from this wonderful experience. We provide one of the most fantastic underwater experiences possible, with guided tours.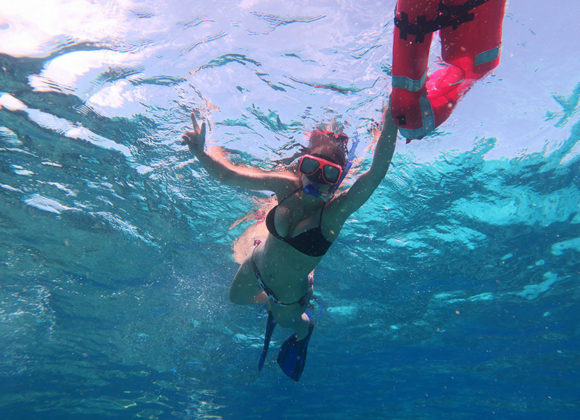 Here, we have made a list of 3 points that you should remember before you go snorkeling. Take a look.
The first and foremost point to take into consideration is how precise a training program the company provides before taking a customer underwater. This is important more so for people who do not know swimming. Go through the training program itinerary and brochures before opting for the activity.
Despite the training given, safety should not a point of compromise. Make sure that the company provides an instructor when going for deep sea diving. The presence of an expert will prevent any mishaps or emergency situations. Also, an instructor will be able to guide you to specific sites under the ocean to see corals and fishes, which otherwise you could have missed.
Do thorough research on the very modern and technologically upgraded scuba diving and snorkeling gear available in the market. Diving companies usually provide their own equipment so you need to make sure that the pieces of equipment that they are providing are not out-dated or obsolete.
So, if you want such a beautiful and calming experience during your trip, then get in touch with us, immediately.