With the summers approaching, people will hit the beaches soon. With so many people on the sand, some in the water, and some engaged in water activities it sure looks like a celebration. Since in Florida, snorkeling has always been a sought after activity, Snuba is here to help you get to experience the life beneath the sea. We use equipment of top-notch quality which further helps the divers to enjoy the activity. After signing up for one of our tours, you will get a lifetime experience of aquatic life of more than 500 varieties of fish, coral reefs, and their vivid colors. With Snuba, the people of Key West also get an option of combining snorkeling and scuba diving; in this, you can breathe easily underwater through an intuitive regulator; hence you are not restricted by the length of the tube.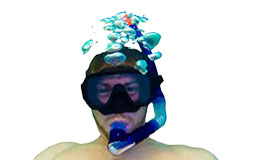 Below we have mentioned a few exquisite dive sites Snuba takes you to explore. Take a look.
One of the Mule Key locations of Key West at the depth of 10-14 feet is a beautiful area to snorkel around. You can witness some of the lushest sponge gardens along with some tropical fish species, eels, and lobsters.
This place is located off the beach of Key West and happens to be the favorite dive site for both locals and visitors alike. The waters here houses large coral surrounded by sea fans which attracts a wide range of beautiful fish like angelfish, blue tang, and even lobsters.
At a depth of 18 to 25 feet, EDR is the Sanctuary Preservation Area (SPA). This place is a home for most of the reef formations, with a rubble zone and long fingers of coral-filled canyons. You will get to witness a variety of marine life here.
So, if you want to arrange for a snorkeling trip, you can contact us on (305) 292-4616.